It's hard to imagine what my friend Richard has achieved. We met at ballet school as teenagers; a small academy where we literally shared blood, sweat and tears in our passionate quest for perfection.
By dancing together seven days a week – we would come in through the window on Sundays to enjoy an extra day – all of us "studio rats" became close. We were an intense group but Richard was definitely the most passionate. I remember a rehearsal of a dance duet to Bach where he insisted on meticulously examining the position of the fingers. Richard and I admired each other's commitment and artistry, but I was quietly anxious: can we just move on?
Richard was, however, also a bit of an imp; full of humor and ready to make jokes. He once ferried a few of us to the University of California, Los Angeles (UCLA), where he climbed a flagpole under cover of darkness. And he was my first Bernardo in his high school live production of West Side Story; sexy-swarthy, confident and oh so charismatic. I was completely taken.
After our training together in the 70s, Richard joined two of the best ballet companies in the world at the time. He danced like a comet.
And after that, surprisingly, he became a doctor. Ballet dancers in those days rarely went to college. You train around the age of 18, then audition for a professional troupe as soon as you can. The life of a dancer is short.
So when Richard retired at 36, he only had a high school diploma. But, he got his undergrad, then his medical degree and became a family doctor. Going from choreography to back pain patients, Richard excelled in two extremely rigorous and very divergent endeavors. I wonder how many humans have done this, ever.
Richard practiced medicine for over 20 years. Then, late last year, I received a terrible message from the ballet teacher we once shared: he had been diagnosed with progressive supranuclear palsy (PSP), a rare neurological disease that can cause problems with balance, movement, vision, speech and swallowing.
I was stunned. How is it possible ? A heavy sadness set in.
Although Richard and I had not communicated consistently over time, we had shared some deeply formative years. I felt that we were somehow spiritually close. So, without thinking about the details or the outcome of his condition, I planned to visit him in Northern California.
Richard was confined to a wheelchair and spoke only in a low voice. But we connected, sharing on everything from whether medicine or ballet was harder – Richard quickly confirmed it was medicine – to the famous dancers he worked with, including Eliot Feld, who founded his eponymous troupe after appearing in the original West Side Story film. At one point, trying to soften Richard's descent into his wheelchair, I said "plié", which is the spring mattress of ballet technique. Calling on whatever his deteriorated musculature had to offer, he landed it perfectly.
And while we were talking, we were crying. I was so grateful that we cried.
Then, five minutes before I left, I had the proverbial shock of a lifetime. Bonnie*, Richard's guardian, a precociously precocious, wise and compassionate young woman, casually mentioned that Richard was going to end his life in a few weeks.
California is one of ten states that, along with Washington, DC, have medical assistance in dying laws. I had no idea – I thought that option only existed in Oregon. But I found out how widespread it was when Richard prepared to end his life.
These laws are also on the legislative agenda from 14 other states, according to a study released in July which also examines whether this end-of-life option is widely and fairly available. Research shows that people who have resorted to the law to die in the past 23 years were overwhelmingly older white college graduates. However, new legal and legislative efforts are pushing to relax complex restrictions preventing patients from accessing the option.
But when I found out what Richard was about to do, I crumbled. Again, I hadn't given much thought to his prognosis. I think I went into denial. But Bonnie's statement left me with nowhere to run. And the end was coming in a few days. I couldn't argue, pretend to argue or change anything. Although we can read about such experiences, I had never met her face to face, sitting on a sofa in the living room of a childhood friend.
Of course, I understood that this choice would alleviate Richard's suffering. PSP cannot be cured and the symptoms only get worse. Bonnie didn't realize I didn't know and I can't say if Richard ever knew if I knew. He was in the other room when Bonnie broke the news. Anyway, when she did, I burst into tears. I lost my religion.
Besides dual careers, Richard spoke four languages. He was a kind of child-pianist prodigy. I could only ask: Why God, why? Why not someone else?
It didn't make sense in any conceivable scenario. Every construct I had ever invented about the meaning of life and order and faith and belief and hope and happiness, fairness and righteousness, karma and justice. effort and success and all that, nothing made sense.
From what I understand, Richard was very supportive and involved in consciously ending his life. In fact, he initiated the process. I can just imagine him relying on his analytical intelligence and medical experience for reliable and consistent guidance, and he spent his last two years surrounded by loving friends and family. He facilitated her care, they said, and was always affable and tolerant.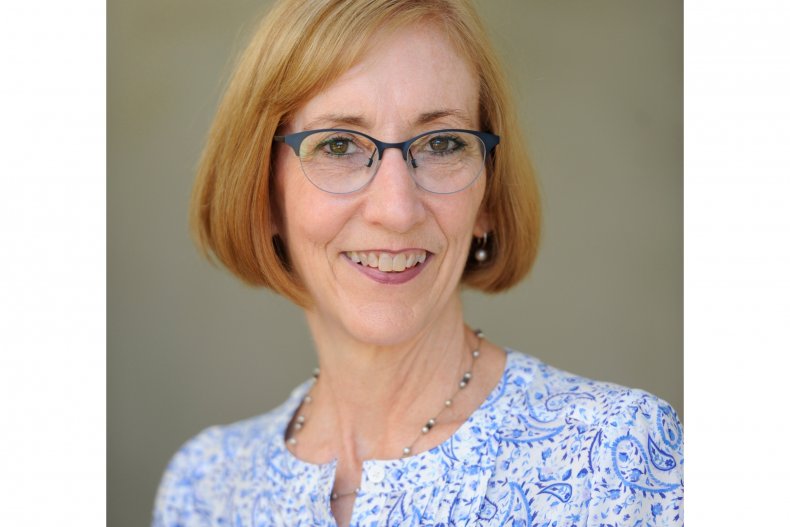 Again, although Richard and I never discussed his decision, I was grateful, albeit devastated, to have known about it when we went to say goodbye. It was terribly, terribly sad to leave him that day. I got on a plane with no promise of a future reunion. But knowledge allowed me to say goodbye to her, to kiss her and to say "I love you" with a strength that perhaps only death, ruthless and merciless, can demand.
In retrospect, although this loss was primarily that of Richard's family, I realized that I was also losing a part of myself, or at least some long-buried illusions. I had never had a romantic relationship with Richard. I picked the other cute guy at the dance bar, fleeting as that may have been. But Richard was, well, Richard. The one my mother always preferred that I would have chosen. And with his death, that dream is gone.
Maybe I was also losing the last vestiges of my bygone dreams of a ballet career. I haven't done a plie myself for 45 years. Was my attachment a seduction from the past? Or the desire to think of myself as a ballet dancer forever? Well, they are the coolest people in the world. And I was good. Maybe I won't drop that one entirely.
But I realize now that maybe it's time to move on.
A few weeks after my visit, I regained my so-called religion, my balance. But, of course, I will always love Richard. And I know now, firsthand, that I am deeply grateful for right-to-die laws. I'm also aware that the choice Richard made required the kind of courage that I'm not sure I possess.
Richard's family say he spent his last hours "smoking a cigar and sharing a bottle of scotch with us". It was, they said, "an honor and a blessing to be with him as he took that final big leap".
It was an honor and a blessing to have known you, my friend. Then I'll see you on the other side. At the bar.
Zan Dubin-Scott began her professional life at the ballet barre and later moved into arts and entertainment coverage as a staff writer at the Los Angeles Times. She now runs a public relations agency specializing in sustainable development.
All opinions expressed in this article are those of the author.
*Name has been changed.